Bird Proofing Solar Panels in Sacramento, CA
Got Pigeons Under Your Solar Panels? We Can Help.
We remove birds from underneath your solar panels, wash panel areas, and install bird mesh to protect your panels from damage at a price that doesn't break the bank. 

Official Bird Barrier Certified Installer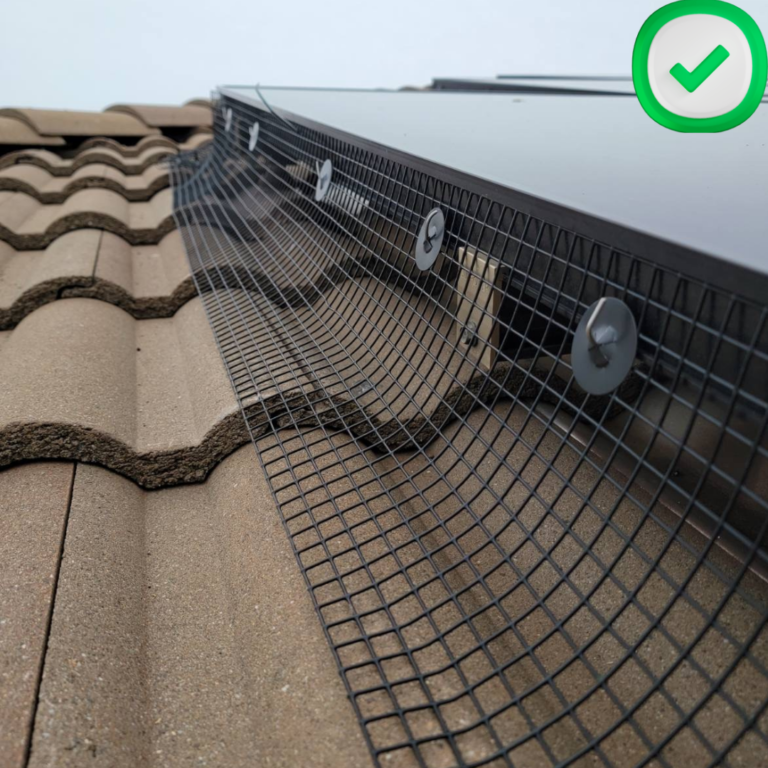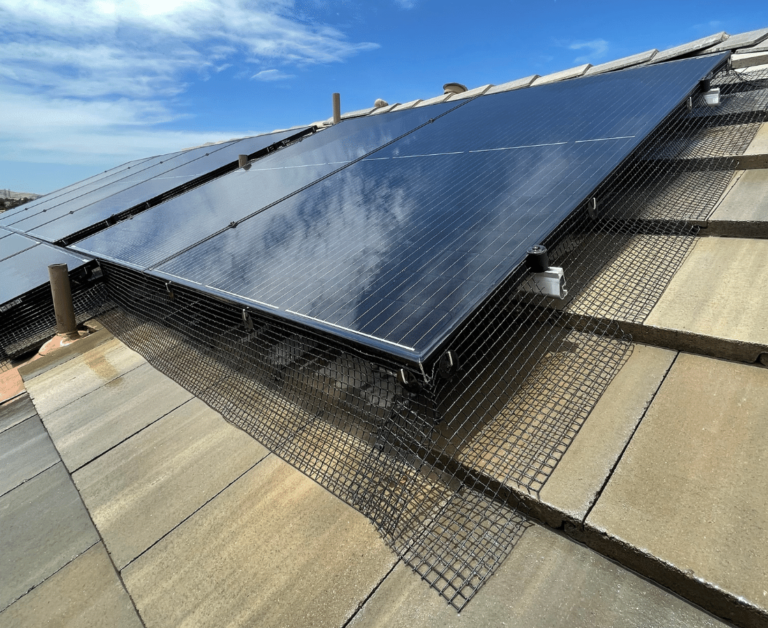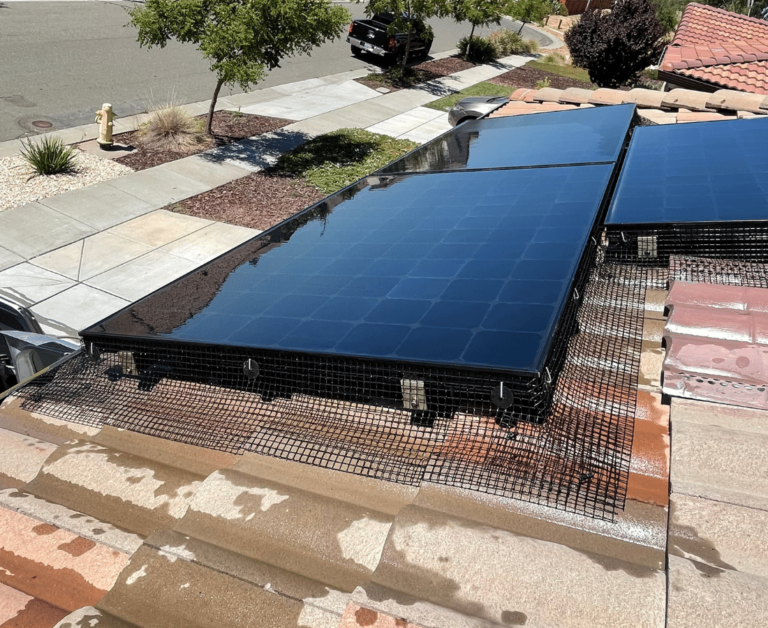 We make sure your solar panel netting is installed correctly the first time
Our 3 Step Bird Proofing Solar Panels Process
Get your panels cleaned and protected
How we Bird Proof Your Panels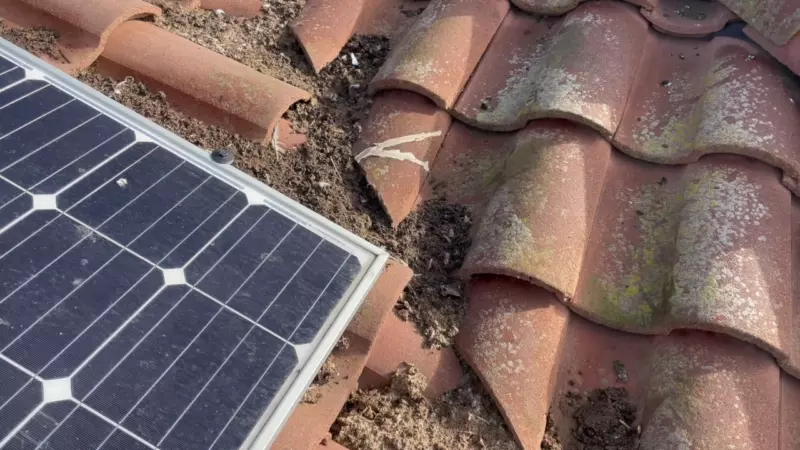 We clean up bird poop, nests, and other debris from under and around the panels before we install your protective bird mesh. We are also able to wash your solar panels to keep the entire area looking super clean.
No drilling or cutting into your solar panels
We surround your panels with thick galvanized steel wire mesh and secure it with fasteners that clip on to the back of your panels, so you never have to worry about your panels getting damaged in the process.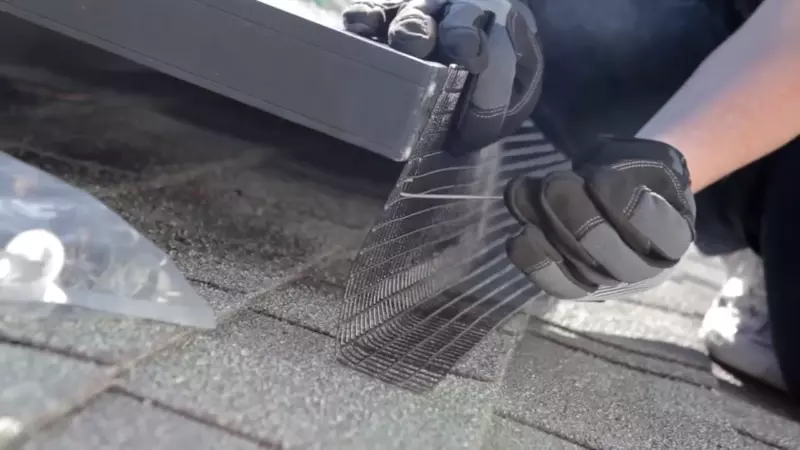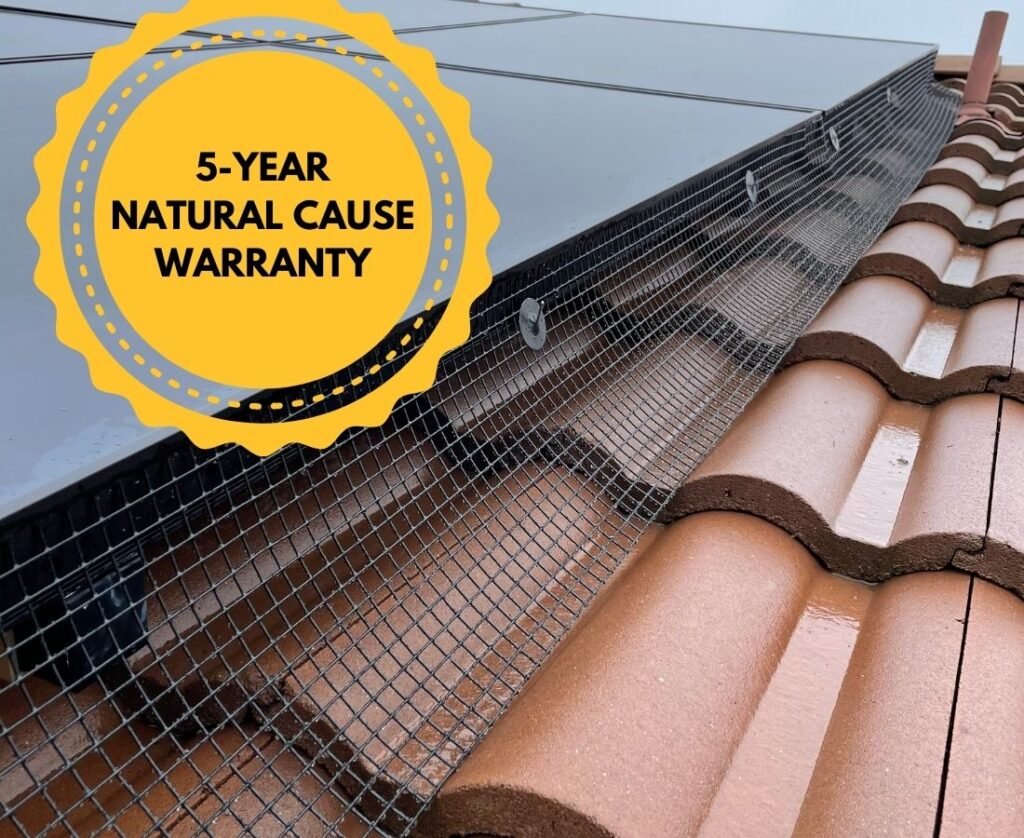 Get what you paid for with our 5-year Natural Cause warranty.
We offer a 5 year warranty on all critter guard installations that covers natural damage caused by critter intrusion or weather conditions. If your mesh gets damaged by natural causes, we will come out to your property and fix it for free within 5 years of installation (although most installations last up to 10 years).
Keep The Birds Away For Good With Bird Spike Installations.
Looking for an extra line of defense against birds nesting on your property? We offer bird spike installations and rooftop corner barriers to cover any other areas that are exposed to pigeons.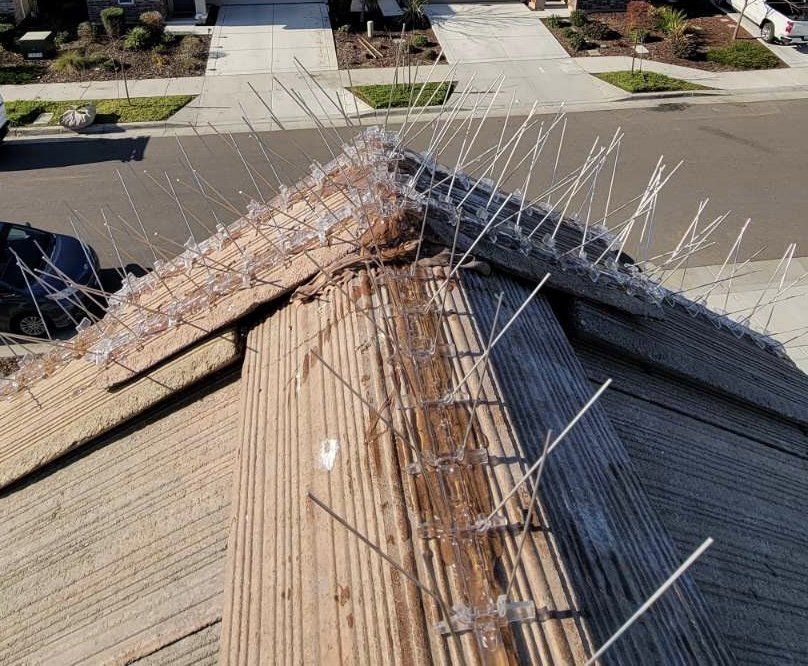 Why Should You Pigeon proof your panels?
Every Year pest Birds cause hundreds of thousands of dollars in damages to solar panels by leaving behind toxic droppings that can corrode panels, attract critters that can chew through wiring, and leave a huge mess around panel areas that often hinders solar energy productivity. We help get those birds off your roof by removing them safely, cleaning out bird droppings, and installing a galvanized steel net barrier to keep them from nesting under the panels.
What Customers Are Saying:
"Suns Solar Cleaning, Roman and his partner, did excellent work on our house. It was a tough job after having a home to several families of pigeons for five years living under our solar panels! They were kind, professional, and did everything they said they would do. The price was fair and affordable as well. I would highly recommend their service to anyone with a pest problem on their roof!"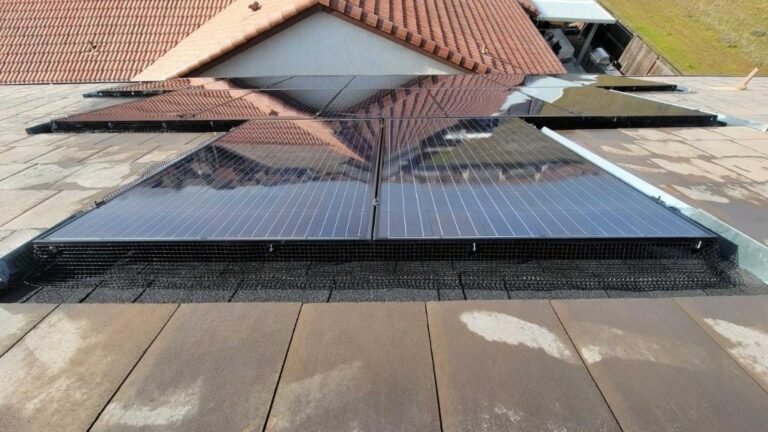 "They sent someone out the same day to give me a free estimate. Roman, who did the initial inspection was not only on-time, courteous, professional, and friendly.. but he was also VERY informative, answering all of my questions and showing me photos of what my pigeon situation looked like and some of the jobs they have done for others. Later that evening I was sent a very reasonably priced quote for pigeon proofing which also included a solar panel cleaning. It was a no-brainer! I scheduled service for 2 days later and the rest is history"
"Sun solar personnel did a great job in installing the bird proofing. They made sure that everything is cleaned even the dropping on the concrete. They were professionals on time, courteous, and friendly. I will surely recommend their services to friends and family. Great job!"
Most frequent questions and answers
Solar Panel Cleaning & Maintenance Services You Can Count On
Suns Solar Cleaning is a solar panel cleaning and maintenance company based in Sacramento, CA that specializes in taking care of your solar investment through bird proofing and regular solar panel cleaning services. We are a licensed, bonded, and insured company that works with industry leading equipment to protect your panels and ensure safety in every project we take on.
Got a question about our Bird Control services?
Contact us today to discuss any questions or get a quick quote.