SINCE 2021
Our Story
When we first started, it seemed like it was difficult to find a solar company that actually picked up their phone, had the proper insurance as a business, and showed up on time to clean your panels the right way.
Our goal was to create a company that didn't just wash your solar panels, but delivered a service that made you feel good about maintaining your solar system without having to worry about anything.
Our approach is simple: We use the best equipment and go out of our way to get the job done with excellence so that you get your moneys worth with every service.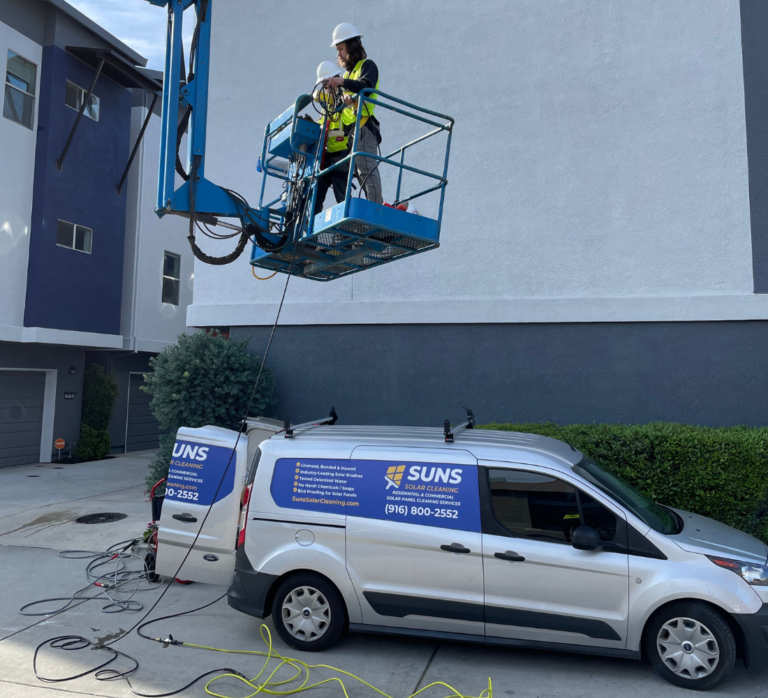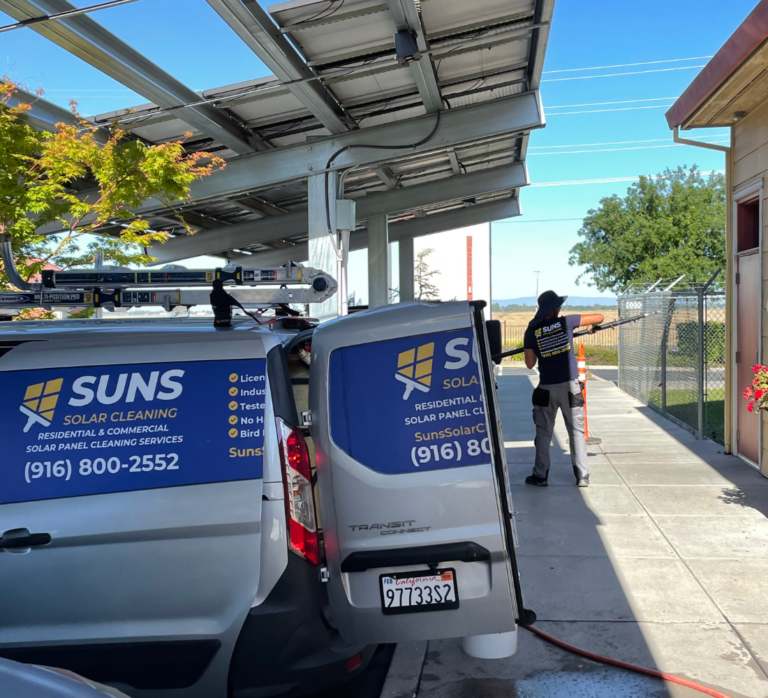 There is only one word for this company and that is GREAT. In these times we live in it's nice to do business with real professionals. They speak intelligently, they show up when they say they will and best of all they do a great job for a reasonable price. Use them if you need your solar panels cleaned. Dirty panels don't operate at 100%
Sam S.
Antelope, CA
Who We Are
Here at Suns Solar Cleaning, We realize that we are cleaning an investment that is considered one of the largest purchases a homeowner will ever make in their life.
To some solar panel cleaners it may not be a big deal, which is why many will simply spray down your panels with your garden hose, throw some soap on, and brush it off like it's another day at a car wash.
But not us…
We know that using hard water with soap on solar panels can potentially void your warranty, build up calcium deposits that corrode your panels, and leave behind snail trails in micro-crack areas.
This is why we only use softened deionized water with our specialty solar brushes to safely get all that gunk off your panels so that you can get the most energy output out of them. You can also be at peace knowing that we are a licensed, bonded, and insured local business that knows how to professionally clean your solar panels.
Suns
Solar Cleaning
WORK WITH US
We're Always Looking For Prospective people
Looking to work for a growing solar cleaning company? Contact us for more details!
Need help? Call us directly at (916) 800-2552